How To Not Make Platinum-Rated Buildings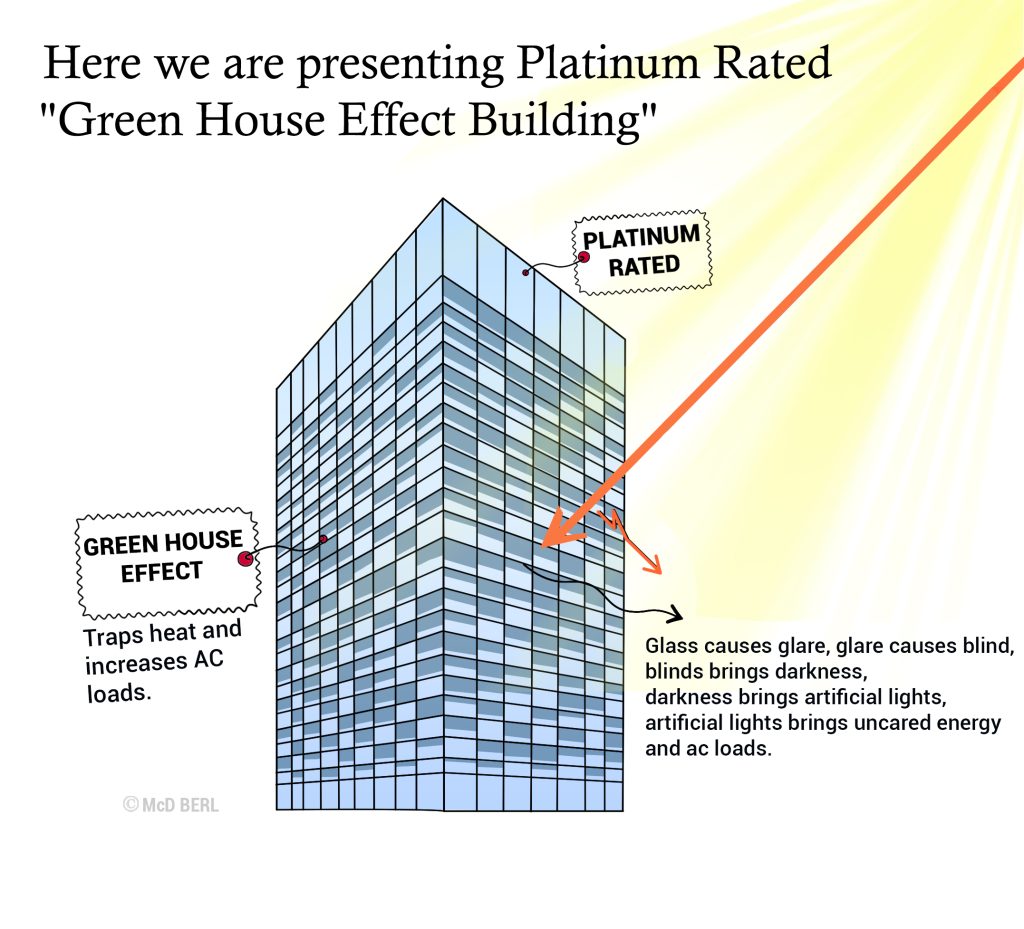 Imagine you're on the cusp of choosing your new office space, and there's a pivotal question on the table: "Are you asking for glare-free daylight space or just a good-looking glass building?" This isn't just a choice between four walls and a roof: it's a question about your daily work experience. On one hand, the allure of those sleek, transparent glass buildings is undeniable. They give a sense of modernity, sophistication, and a connection to the bustling world outside.
But here's the catch: that stunning glass exterior brings unwanted glare, heat, and stress which can make your workday less comfortable and productive. So, the real challenge here is finding the sweet spot where your workspace not only looks amazing but also feels amazing. It's not only outlook that matters, comfortable, glare-free, and low-energy building is the need of the hour.
Are efficient buildings really efficient?
Consider the world of energy-efficient buildings- they're often touted as platinum-rated buildings. But here's the twist: these titles don't directly tell you how much energy they're saving, which is what really matters.  
Platinum or any rated buildings do not express their energy consumption in measurable terms. It is expressed in terms of percentage better than the base case. There are many examples where both 120 kWh/m2/y and 60 kWh/m2/y are platinum-rated. Unless it is expressed or mentioned in the form of EPI (kWh/m2/y), we don't know how efficient the building is. 
Measure for Energy Efficiency is EPI (Energy Performance Index) and measured in terms of kWh/m2/y as the adage says, "You Can't Improve what you don't measure." 
We appeal to certifying organizations to be mindful of these kinds of glass buildings.
At McD BERL, we promise a platinum-rated building, and we deliver a platinum-rated building with no shortcuts or loopholes. Our engineers have pioneered designing some of the world's lowest energy and water-consuming buildings. Get in touch with our experts today to make your building truly efficient.