Right Orientation: Where building meets efficiency, comfort, and sustainability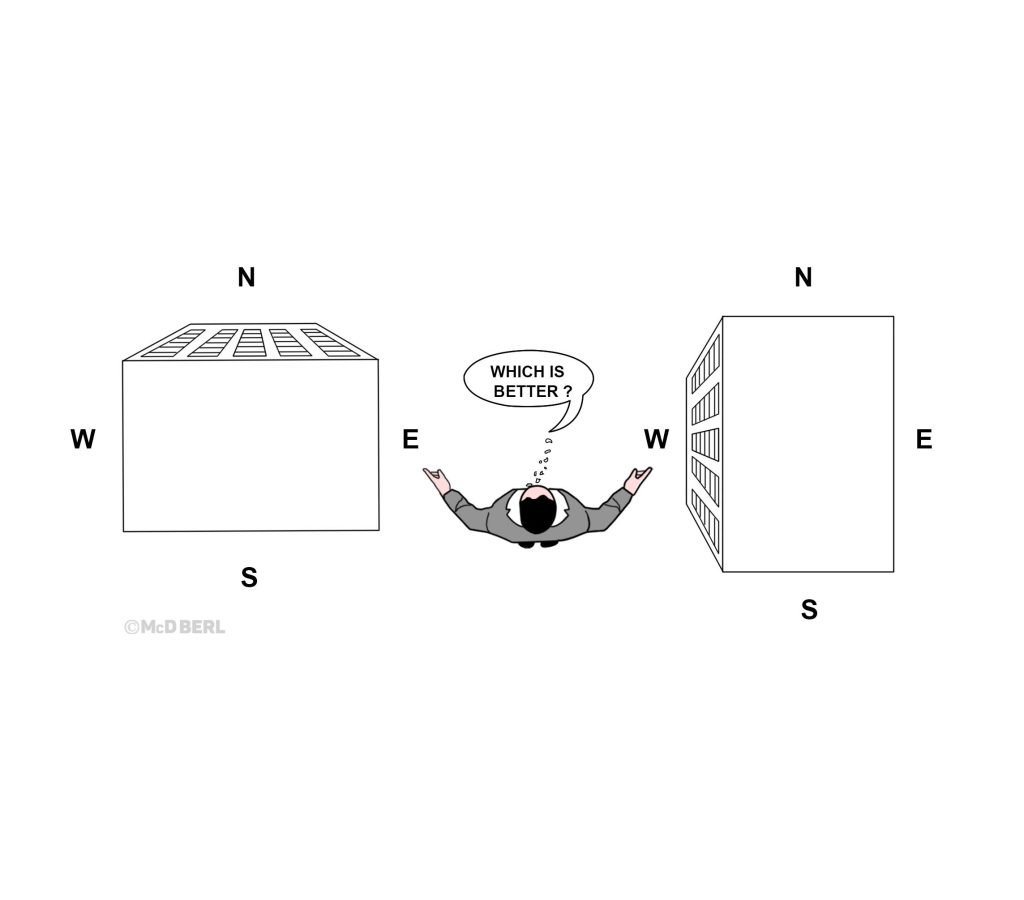 Imagine two exactly same buildings, but one renders higher electricity bills, poor well-being, and productivity due to less daylight and a lack of thermal comfort. You may ask why is there such a huge difference if they are exactly the same.
Often the answers are hidden in plain sight. Let us find out more.
It all depends on the strategic orientation of the building.
The right orientation of a building is crucial for energy efficiency, natural ventilation, maximizing daylight, and reduction of air conditioning load.
A longer façade on east-west orientation maximizes heat due to direct and prolonged sun exposure. This increases the heat gain, creates glare, and increases the use of artificial lights (due to increased glare).
From the Graph below it is very evident that square or longer façade north and south buildings are more efficient compared to an east-west orientation.
When the same building is simulated considering a different orientation, we see an increase in energy efficiency.
At McD BERL, we specialize in sustainable development and the application of high-performance building design that can save huge amounts of capital and operational expenditures while providing excellent living conditions and comfort.
Get in touch with our expert today to find out more.