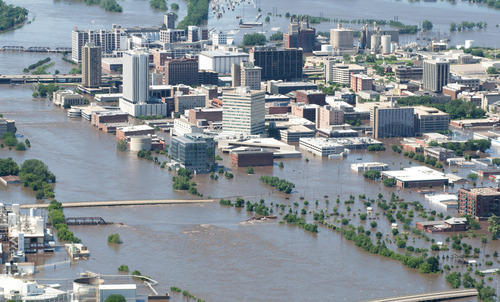 Why Urban Flooding is a reality? and how do you protect your buildings from urban floods!
Climate change made lasting effects on our environment, Flood is the result of climate change and flood has happened and will continue to happen.
Improper planning, greed for having more area, and government yielding to the pressure of the haves resulted in blocking the natural canals/swales/ drainages which multiply flood risk further.
As an occupant, one has every right to ask for safer buildings/developments which are hostile to floods.
The geo-physical and climatic conditions make vulnerable to disasters, especially floods. For example: from 1980 to 2017, India experienced 278 floods that affected more than 750 million people and caused a loss of about $58.7 billion.
Causes of Urban Flooding:
Urban flooding occurs when stormwater flows into an urban area at a higher rate than it can be absorbed into the ground or moved to a waterbody (lake, river, etc.), or stored in a reservoir.
Although the factors that cause urban floods are very diverse, they generally can be seen as the cumulative result of natural and human factors.
| | | |
| --- | --- | --- |
| Meteorological Factor | Hydrological factor | Human factors |
| Unprecedented Rainfall | Change in Course of River | Surface sealing due to urbanization and deforestation |
| Heavy Thunderstorms | Infiltration rate and Groundwater level prior to floods | Encroachment of floodplains and low-lying areas |
| Global Warming | Synchronization of runoffs from various parts of the watershed | Lack of maintenance of infrastructure and drainage channels |
| Impact of Urban Microclimate | Very efficient upstream drainage area compared to downstream areas | Siltation and improper solid waste disposal in drainage channels |
| | Presence/absence of overbank flow and High tide impeding drainage | Unplanned release of water from dams/lakes located upstream of cities and towns |
| | Channelized stormwater network. Cross-sectional shape and roughness | Absence of administrative framework and Lack of Preparedness |
How do you protect your buildings from Flood Risk?
Flood resilient construction has become an essential component of the integrated approach to flood risk management, now widely accepted through the concepts of making space for water and living with floods. Resilient construction has been in place for centuries, but only fairly recently it has been recognized as part of this wider strategy to manage flood risk. Buildings and the wider built environment are known to play a key role in flood risk management.
Objectives of Flood Risk Assessment:
If the proposed development is likely to be affected by current or future flooding.
If the proposed development will increase the risk of flood elsewhere.
Check if the measures proposed to deal with these effects and risks are appropriate.
Flood Risk Assessment Methodology:
Any Flood risk assessment should include the following methodologies to assess the flood risk for the development and to arrive at the necessary mitigation measures.
Phase 1: Site Visit and Data Collection:
Primary data collection: Collection of primary data like site location, survey data, catchment area details, and stakeholder inputs.
Secondary data collection: Collection of GIS information of the location, land use and land cover details, available flood details of the region.
Vulnerability Factors study: Study of vulnerability factors like population density, urban density, quality of buildings, age of buildings, and socio-economic condition.
Phase 2: Topographical Analysis
Study on regional Catchment analysis
Micro Catchment Analysis
Historical and current drainage pattern analysis
Site-specific drainage details
maps of flood conditioning factors (i.e., slope aspect, elevation, slope angle, rainfall, distance to the streets, distance to the rivers, land use/land cover, distance to urban drainages, urban drainage density, and curve number.
Phase 3: Hydrological Analysis
Identification of hydrological characteristics of the catchment
Peak runoff computations (regional and micro catchment)
Phase 4: Hydraulic Analysis
Identification of suitable hydraulic sections
Assessment of carrying capacity
Identification of HFL for multiple return period events
Phase 5: Flood Risk Assessment
Drainage flow analysis
Identification of critical vulnerable areas
Evaluation of site grading
Downstream Flow conditions study
Modeling of source pathway receptor consequences
Review existing storm drainage network and suggestions for improvement for futureproofing against flood for on-site as well as off-site areas
Provide strategic and conceptual drainage network plan for internal stormwater management (safe discharge arrangements)
Conclusion:
Urban flooding is a result of both natural and man-made factors. Flooding not only causes infrastructural damage but projected changes in precipitation will have a negative impact on living standards. Therefore, a multidisciplinary and holistic approach is required to mitigate flooding and its consequences.
Flood risk assessment is required to overcome the vulnerability of cities against recurring floods and move towards flood resilient cities to "live with water" and endure flooding with minimal consequences.
It's ideal for developers to have a detailed understanding of the potential flood risks, not only to determine if a new development is sustainable in relation to flood risk, but also to understand the impact on the environment. It is high time to conduct a flood risk analysis to reduce significant future losses