Ignorance Costs you Rs. 5.5 Crores!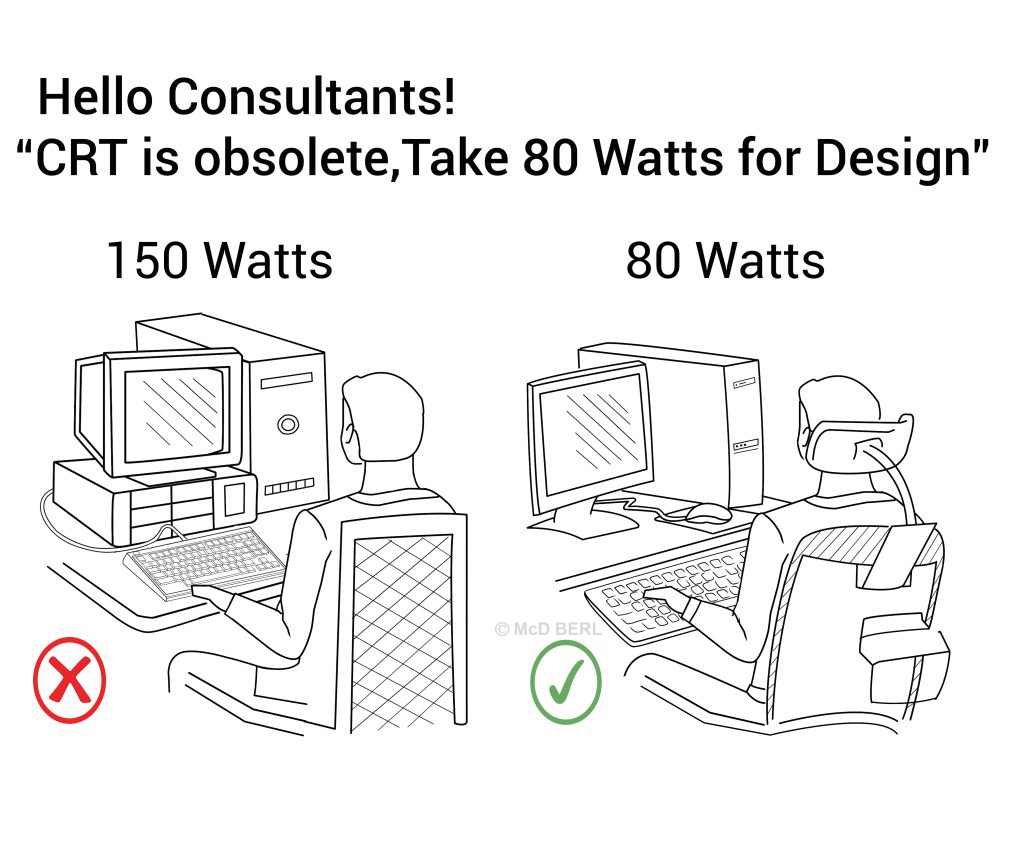 Most buildings in India are not upgraded since last couple of decades but the technology has evolved rapidly. If you own such a building, chances are that you paid few extra Crores for ignorance. Read it and save crores in Capex
Most of the Consultants are still calculating the electrical loads as per old norms. The electrical load for the computer is calculated as 150 watts, which is measured for CRT desktops, oversizing the electrical load unnecessarily. Today almost all buildings use laptops or LED desktops, and they consume much less wattage (80 watts) than CRT desktops.
Due to this oversizing, HVAC and electrical load increases, and AHU, Pipes, Pumps, Cooling Towers, DG, Transformer Size, Cable sizes, and Chiller sizes increase.
Let's take a simple example:
In one Million Sq Ft office space, considering 85 Sq Ft per person, we will have a capacity of 11764 people. Which is 11764 computers. If you're using the old electrical load norms (150 W for CRT computer), as opposed to LED Desktop (80 W), you're getting an increased electrical load of 823 kW. It means a 235 TR of extra HVAC load.
The builder has to spend approximately 5.5 Cr for no mistake of his/her!
This simple mistake is costing you crores. At McD BERL we are experts at designing highly efficient, cost- effective, sustainable technology that won't just massively lower the CAPEX & OPEX, but also increase the comfort and health & well-being of the built environment. Talk to our experts today.