Treat your own greywater
rather
than sewer
-
contaminated water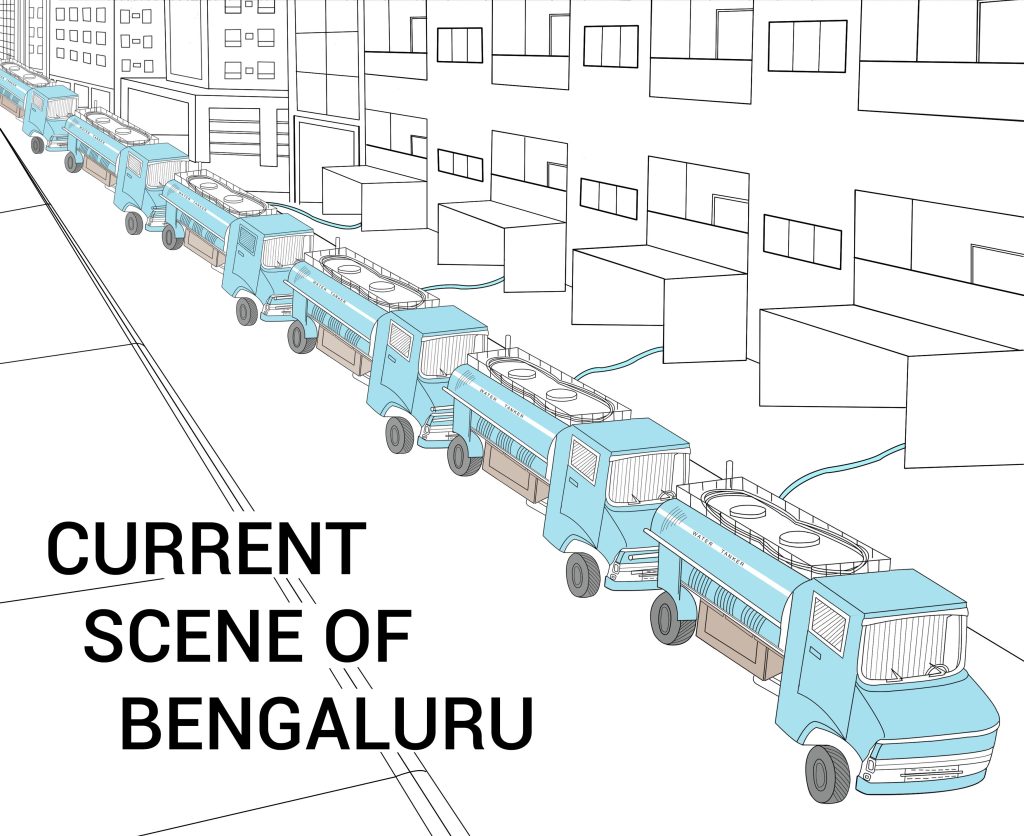 Bengaluru faces a shortage of water as the natural resources of water are rapidly declining. According to the Economic Times, Bengaluru has lost 79% of its water bodies in the past four decades. The challenge is no longer in the future, but it's happening right now on a day-to-day basis.
Bangalore currently relies on the Cauvery River and underground water (borewells) for its water demands. The BWSSB pumps 1450 MLD of freshwater and the demand is 2100 MLD. The gap of 630 MLD is being filled by Borewells and Tankers. More than 30% of Bengaluru residents are dependent on the tankers for their daily water demands.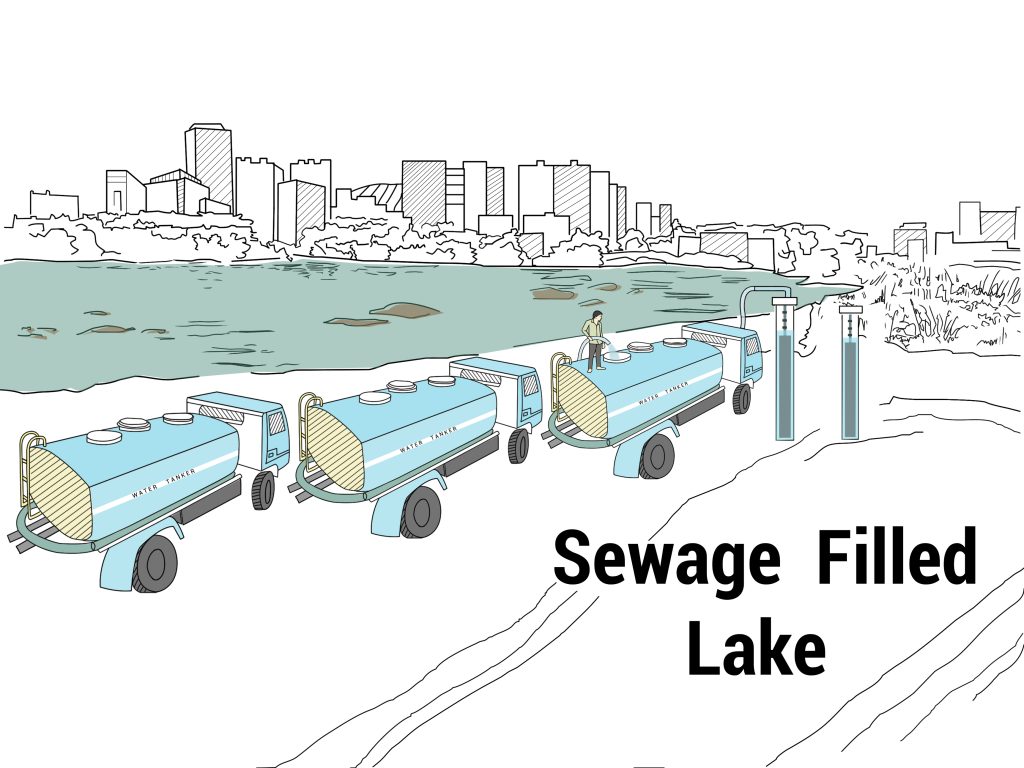 Tankers extract water from borewells situated next to sewage-filled lakes. Water sourced from these lakes has a concerning amount of contamination.
Isn't it more advantageous to recycle and reuse our own greywater, sourced from wash basins, showers, bathtubs, and washing machines? This approach stands as the sole sustainable solution.
The path ahead necessitates the establishment of net-positive water infrastructure and the pursuit of sustainable development. Sustaining the requirements of a progressing nation like India over the long term demands intelligent and effective water solutions.
McD BERL provides sustainable and efficient water solutions for smart builders. We are experts in designing net-zero water and net-zero energy buildings. Get in touch with our experts today and explore innovative ways to build net-positive built environments.