How Paint Affects Heat Gain In Buildings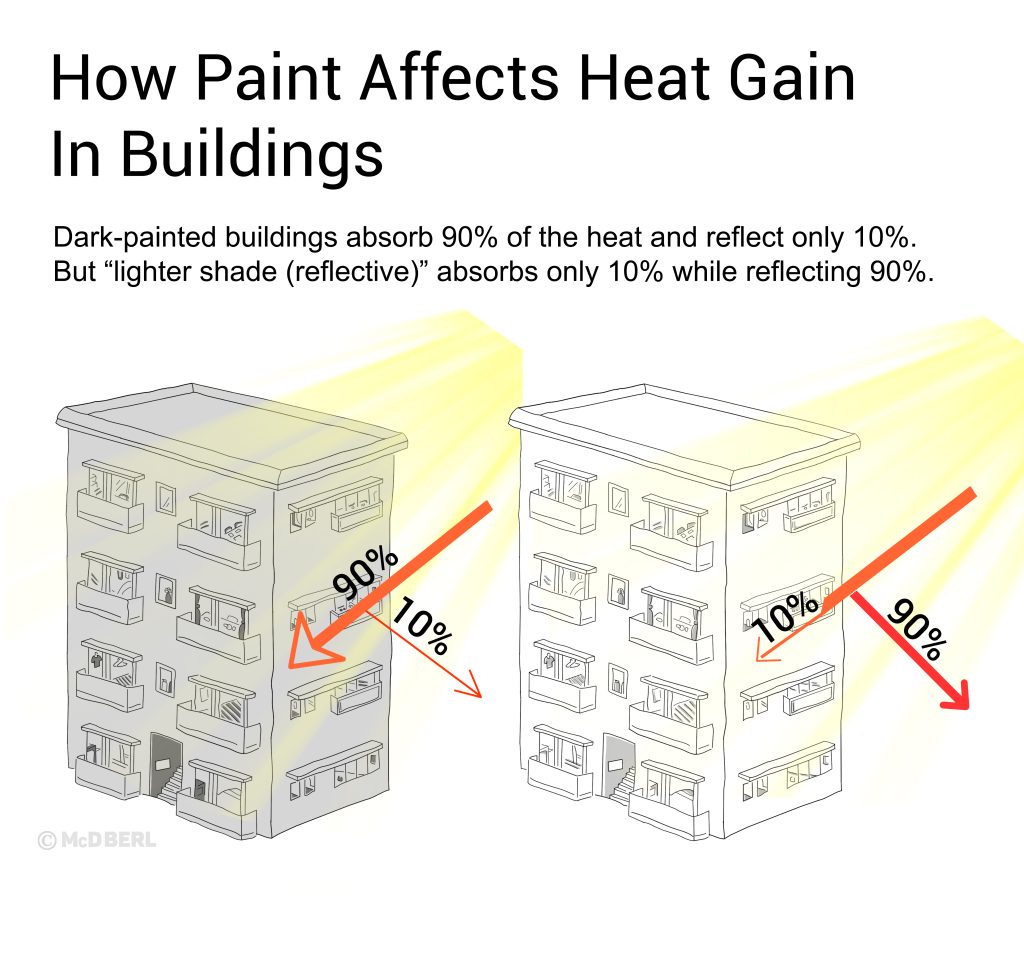 The act of selecting the ideal color palette for your building may initially appear as a decision rooted solely in aesthetics, but it can have a significant financial impact. The color you choose for your walls can greatly affect your comfort and energy bills.
Darker colors tend to absorb heat making your living spaces warmer and increasing AC usage, which ultimately leads to higher utility bills. On the other hand, lighter shades can help create a cooler indoor environment by reflecting heat, reducing the need for constant air conditioning usage.
So, when you're thinking about painting, it's important to consider more than how it looks and think about the potential impact on your finances. Be mindful of your paint color choices because they can have an effect on your wallet that goes beyond buying the paint itself. 
Get in touch with McD BERL today for sustainable building design and MEP solutions for your buildings. We are experts in net-zero energy/water building design that can help you reduce your capital and operational expenses to a great degree.