Understanding Sustainable Development and Goals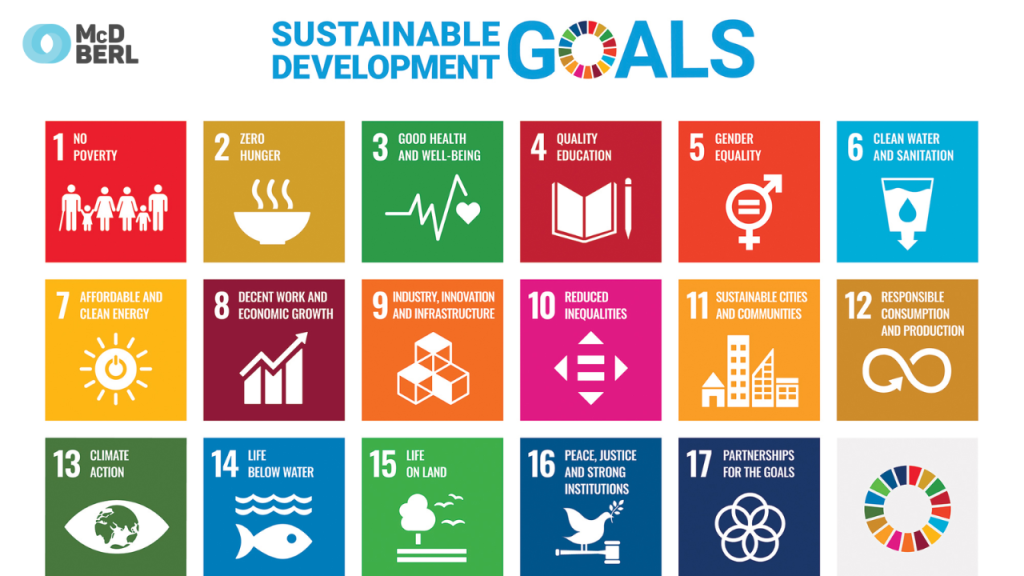 What is Sustainable Development?
The Brundtland Report, rightly called 'Our Common Future' was published by the World Commission on Environment and Development in 1987. It established the concept of sustainable development and described pathways for achieving it.
The 'Environment' is the abode where we all live and relies heavily on human actions. 'Development' is what we humans do in an attempt to advance our abode. The two are deeply interlinked by a cause-and-effect relationship. 'Sustainable Development is that which meets the needs of the present without compromising the ability of the future generations to meet their own needs'. This statement encompasses two main concepts of 'needs' and 'limitations'.
Satisfying human needs while realizing the limitation of resources helps maintain a balance that leads to sustainable development. It is imperative for the world to design strategies that will help them transform their growth processes into sustainable development pathways.
Sustainable Development Goals:
The Global Sustainable Development Goals were adopted by the United Nations in 2015. The 2030 Agenda for Sustainable Development was a Universal call for action to end poverty, protect the planet, and ensure that by 2030 all people enjoy peace and prosperity. There are 17 Sustainable Development Goals and 169 targets. These goals are targeted to balance the three pillars namely social, economic, and environmental sustainability.
The World Green Building Council prioritizes 11 SDGs that propel the building industry towards sustainable development:
Good Health and Wellbeing: Creating Sustainable built environments helps foster human health, well-being, and productivity along with social value addition.

Clean Water and Sanitation: Provision of access to clean and safe water is imperative in sustainable buildings. Designing systems for water efficiency incorporating recycling to furnish savings.

Affordable and Clean Energy: Prioritisation of the use of alternative renewable sources of energy ultimately leads to reduced carbon emissions and conservation of natural resources.

Decent work and Economic Growth: Creating jobs in the construction sector, empowering them with skills resulting in an improved economy.

Industry, Innovation, and Infrastructure: Sustainable built environments drive innovation leading to unique infrastructure solutions.

Reduced Inequalities: An important goal of Sustainable development is to ensure a decent standard of living for all people.

Sustainable Cities and Communities: Sustainable development at larger scales is needed for the creation of safe and inclusive cities.

Responsible Consumption and Production: Sustainable built environments adopt circularity to ensure the regeneration of resources and eliminate wastage.

Climate Action: Decarbonisation is an important ideal of sustainable buildings, they produce lesser emissions and help combat climate change.

Life on land: Regeneration of ecosystems and preserving and improving biodiversity can be fostered by sustainable built environments.

Partnership for the Goals: Strong partnerships are key to building and encouraging sustainable built environments.
India's agenda for SDG 2030:
India is a developing country whose development is substantial in marking the accomplishment of the SDGs at a global level. The UN Sustainable Development Summit 2015 was witness to Prime Minister Narendra Modi's speech highlighting that 'Sustainable development of one-sixth of humanity will be of great consequence to the world and our beautiful planet'. The Government of India's chief commission NITI Aayog has taken up the challenge of coordinating the SDGs, mapping schemes related to the SDGs and their targets, and identifying lead and supporting ministries for each target.
A lot is said and done, however, when we take stock of the situation halfway through the targeted deadline, we see that there are many goals that are almost untouched. Only certain sections have been worked towards. Propelling forces are needed to stir the goals into action.
McD BERL's contribution to making a Sustainable Future
McD BERL has been such a propelling force for 20 years now steered by a vision of creating sustainable buildings and net positive built environments. We believe Pragmatic solutions and new approaches to Environment and Development are the need of the hour. Our expertise in Sustainability, Mechanical Electrical, and Plumbing (MEP) Services is aligned with this belief. We provide green certification and regulatory compliance validating the building design and performance.
Our projects have pioneered first-of-their-kind innovative solutions in Sustainability and MEP for minimizing energy and water consumption. Get in touch with our experts today.